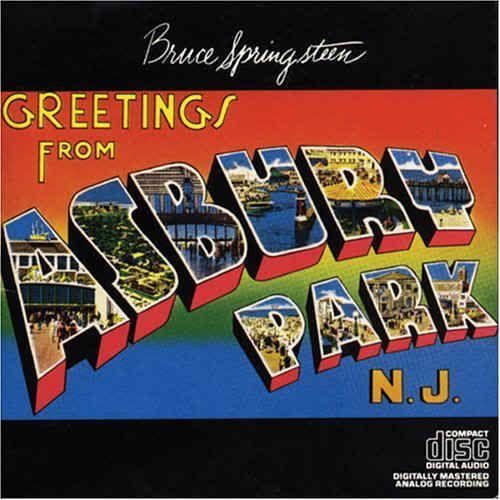 GREETINGS FROM ASBURY PARK, N.J.
BRUCE SPRINGSTEEN (EUA)
Edição original: Columbia
Produtor(es): Mike Appel, Jim Cretecos
discogs
allmusic
wikipedia
YOUTUBE
Primeira etapa da carreira de Bruce Springsteen, "Greetings from Asbury Park, N.J.", trazia logo no título a referência incontornável ao estado que viu nascer e crescer o músico. Aos 23 anos, acompanhado por aqueles que viriam a ser conhecidos por E Street Band, Springsteen aparecia com um conjunto de temas folk com arranjos elétricos onde já falava com romance, poesia e esperança de episódios mais difíceis da vida urbana, naquela que rapidamente se tornou a imagem de marca do escritor de canções. Facilmente se compreendem as comparações com Bob Dylan, que tinha assinado pela Columbia uma década antes, e Van Morrison. Não vendeu muito, tal como o sucessor "The Wild, The Innocent & The E Street Shuffle", do mesmo ano (mais abaixo nesta lista), mas ambos os discos fizeram de Springsteen um favorito da crítica.